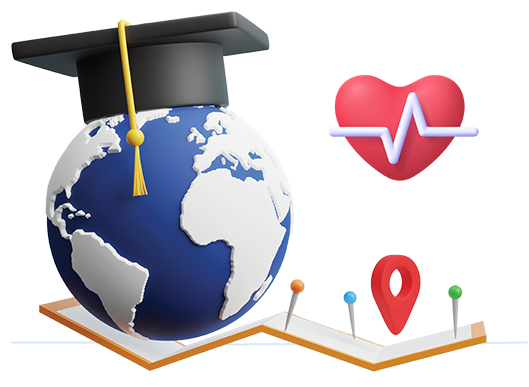 What is
ICHS Chapters
Your ICHS Chapter is your local link to the valuable resources available at your region.
Your ICHS Chapter is your link to all the activities accredited and recognized by ICHS.
Your ICHS Chapter consists of members of one or more medical and health specialty and subspecialty who share common interest in the medical and health profession and they are within geographical proximity.
Your ICHS Chapter activities include but not limited to workshops, seminars, hosting of prominent guest speakers and other social activities.
Your ICHS Chapter provides you with the valuable opportunities to network at the local level and with opportunities to network at a global level that ensures the sustainability of your personal and professional growth.
Current Chapters
Near by your location
ICHS has established Chapters around the world to create a platform for the local communities to empower the local medical and health professionals to network, interact, and access quality CME materials
How to create a
New ICHS Chapter at Your Geographic Area
1

Fill the Petition Online to create a new ICHS Chapter at your locality.

2

The petition should be endorsed by 25 medical and health professionals within your locality.

3

ICHS London Office will review the petition.

4

ICHS Congress Commissioner assigned to your country will endorse your petition and forward it to the Continent Honorary Founder for final decision.

5

Decision of Continent Honorary Founder will be communicated through ICHS portal.

6

You can track the status of your petition at ICHS portal.